RECEIVE EXCLUSIVE GOODIES!
– Enamel pin of feather with quote from the novel (1.5 inches tall)
– Signed print of an original painting by the author (8 x 10 inches)
– Bookmark print, carved & letterpressed by hand (2.5 x 6 inches)
– Collectible vinyl sticker with a quote from the book (4 x 4 inches)
– Plus additional book swag!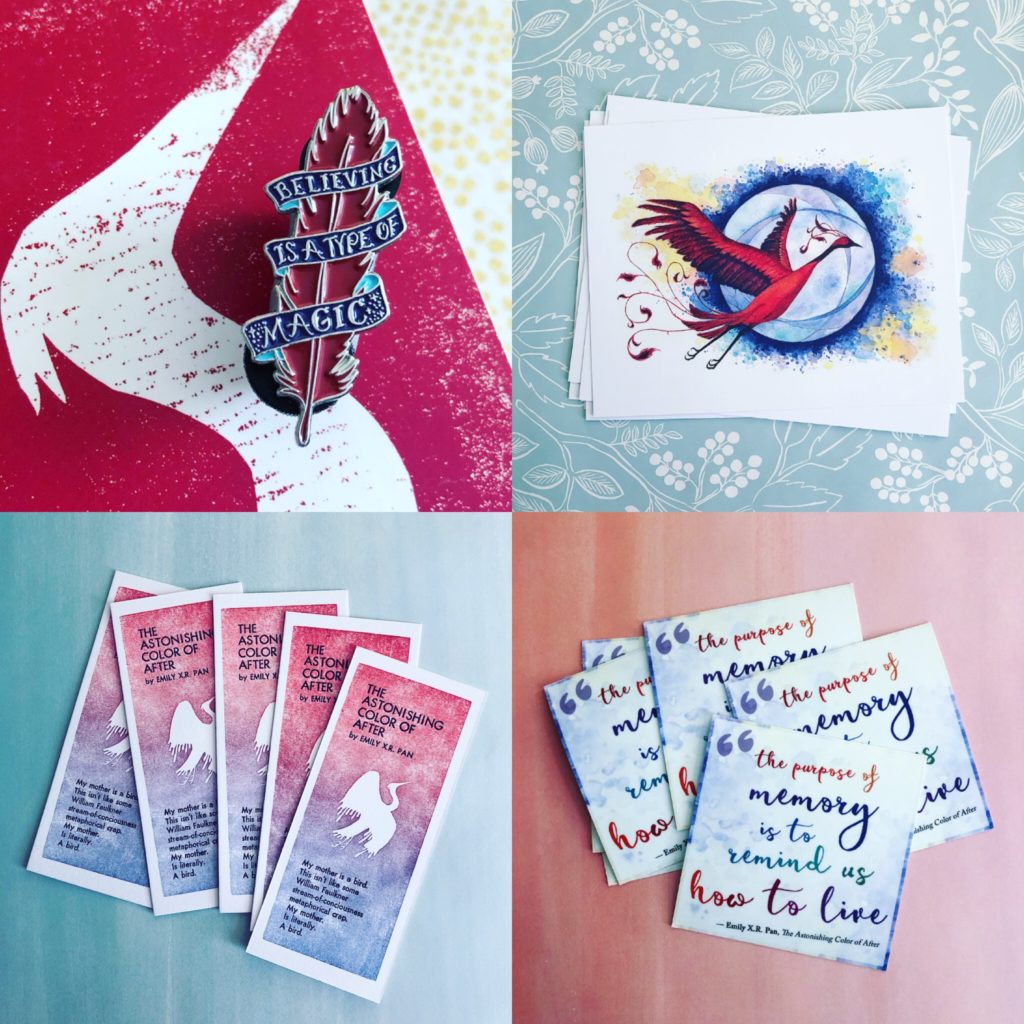 HERE'S HOW TO GET THESE LIMITED ITEMS:

1. Pre-order a copy of THE ASTONISHING COLOR OF AFTER before March 20th, 2018.

2. Email exrp.preorders@gmail.com with your proof of purchase, such as a digital receipt. Be sure to include your name and mailing address. (United States addresses only. Sorry!)

3. IMPORTANT NOTE: There are limited quantities, and goodies will be sent out on a rolling basis for as long as supplies last! So send in your pre-order receipt asap.
WANT A SIGNED COPY?
Pre-order specifically through MCNALLY JACKSON and I will SIGN your book (and personalize it, if you wish)!